Nutella is the world's most famous flavoured chocolate and hazelnut spread, which goes with practically anything. Owing to the social popularity of Nutella, Vox Cinemas entered a partnership with the brand. As a part of this relationship, Vox Cinemas has dedicated stalls which serve dishes that have Nutella as the star ingredient.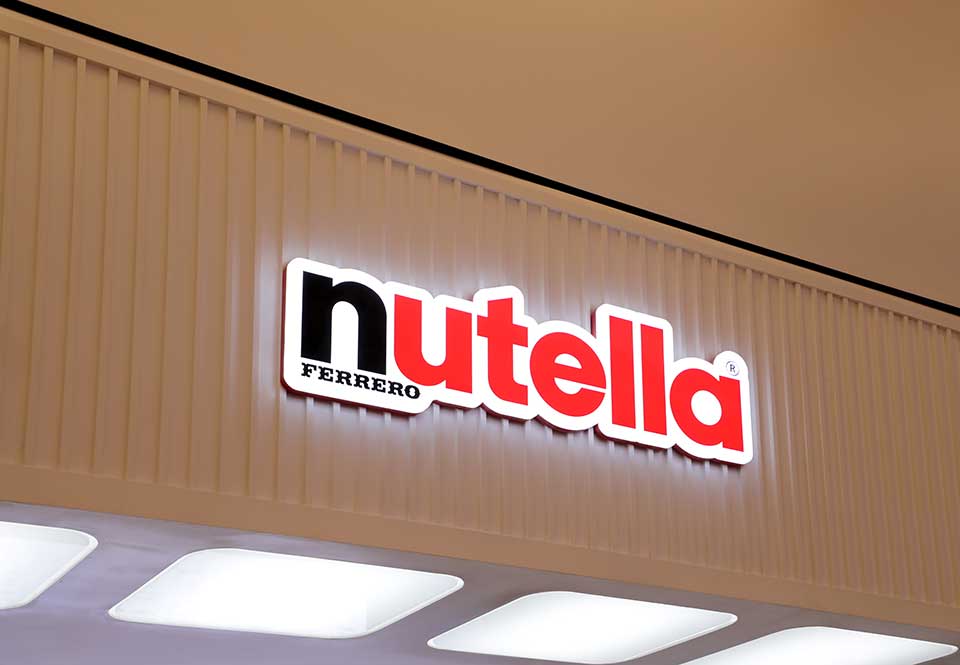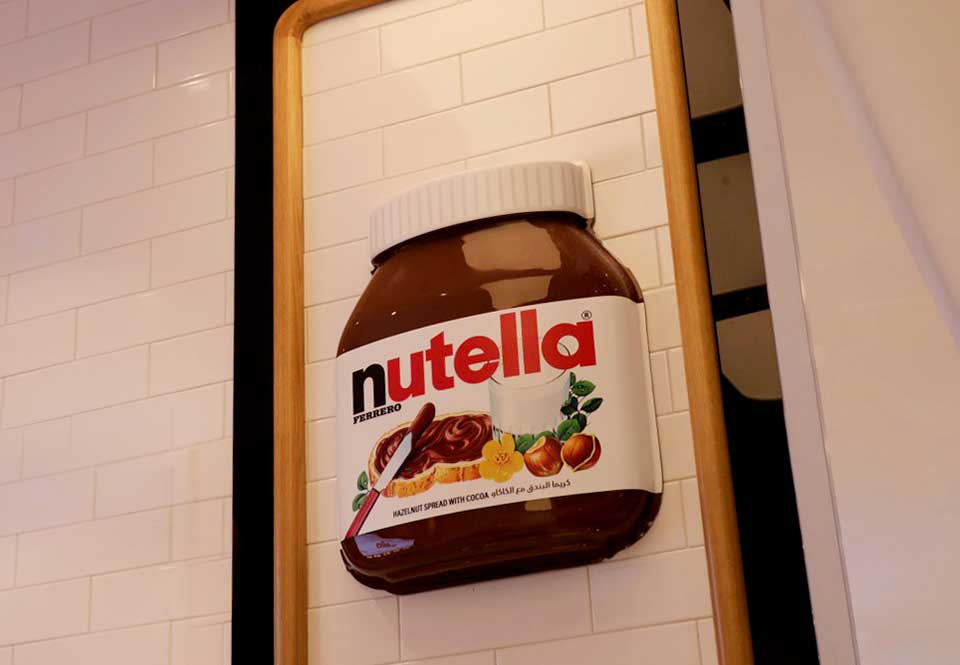 Our fabrication team are highly skilled and strive to deliver fast, high quality products. We engaged with our client to manufacture Nutella signs in the 3D form. The products were from moulded acrylic and were painted and finished with high quality vinyl graphics. Our team of engineers designed a hidden fixing system and installed the signs at each location in time for the product launch.
Our team enjoy complex challenges and we engaged in rapidly prototyping the product shape with our in-house capabilities. Once the final shape, material and colour specifications were agreed with the client we proceeded into full production.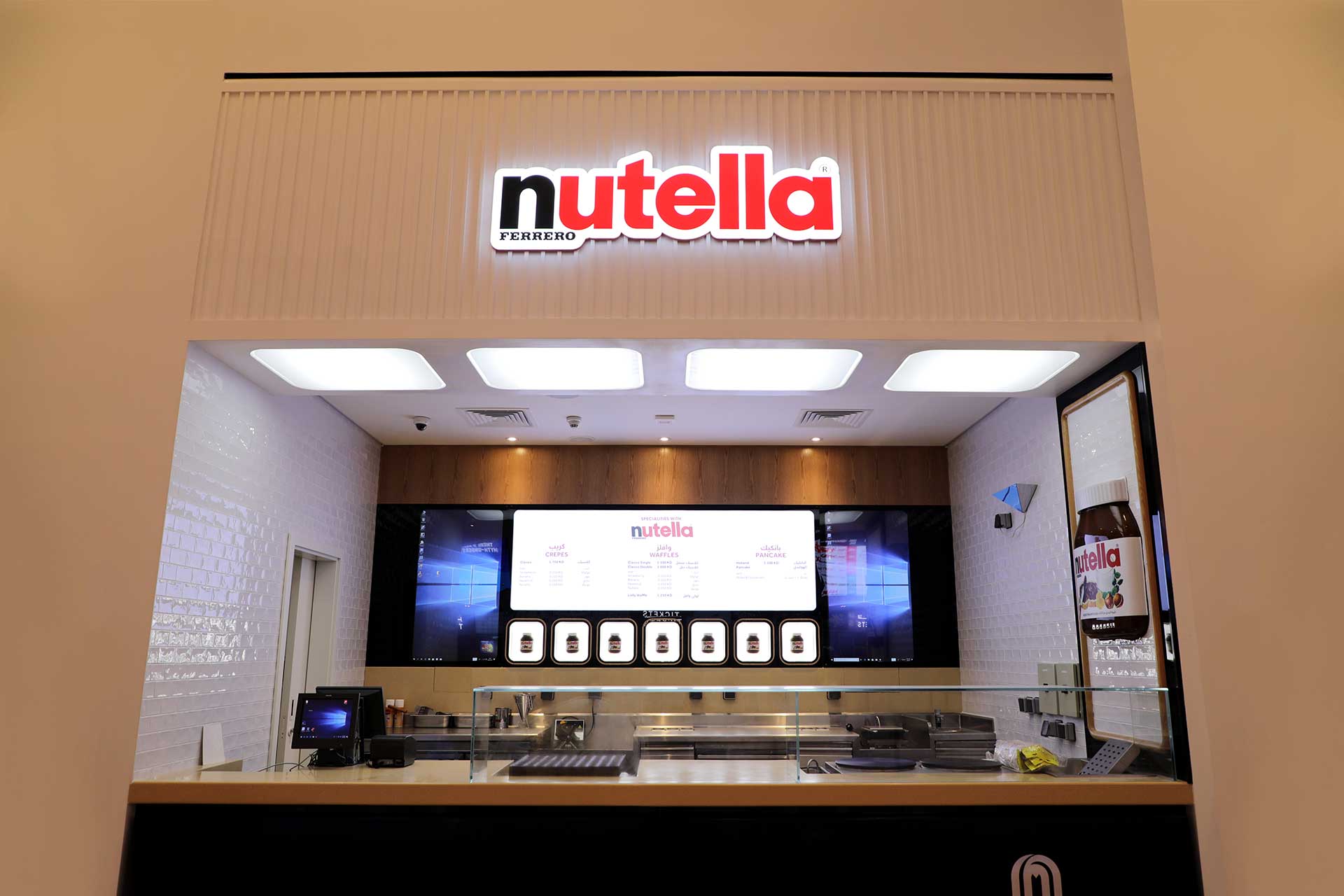 Highly recognised brand, globally
Rapid prototyping
All completed by in house by our team of fabricators