Doc Popcorn creates smiles by serving up the most remarkable popcorn experience on the planet. Using 100% corn oil, proprietary flavour blends and other high-quality ingredients, Doc Popcorn handcrafts a wide variety of fresh-popped specialty flavours of popcorn.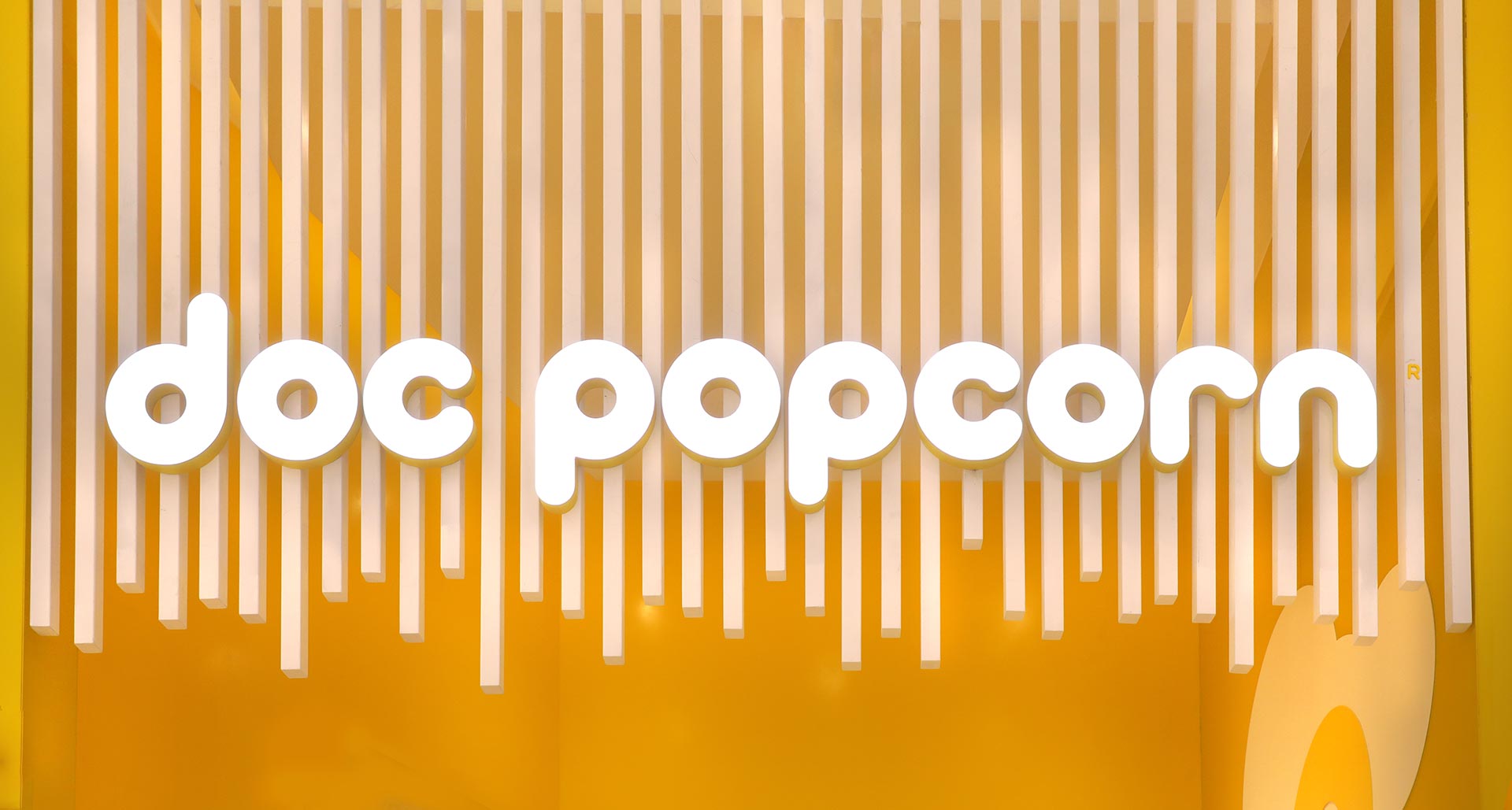 The client approached ProSigns to fabricate and install product at stores in the GCC region. We prototyped a selection of signs for client approval and worked with them closely to ensure the products matched their design intent.
All of the illuminated items were tested for even illumination in our 'dark room' where we recreate night time conditions to ensure there is no light leakage and as part of our quality assurance policy.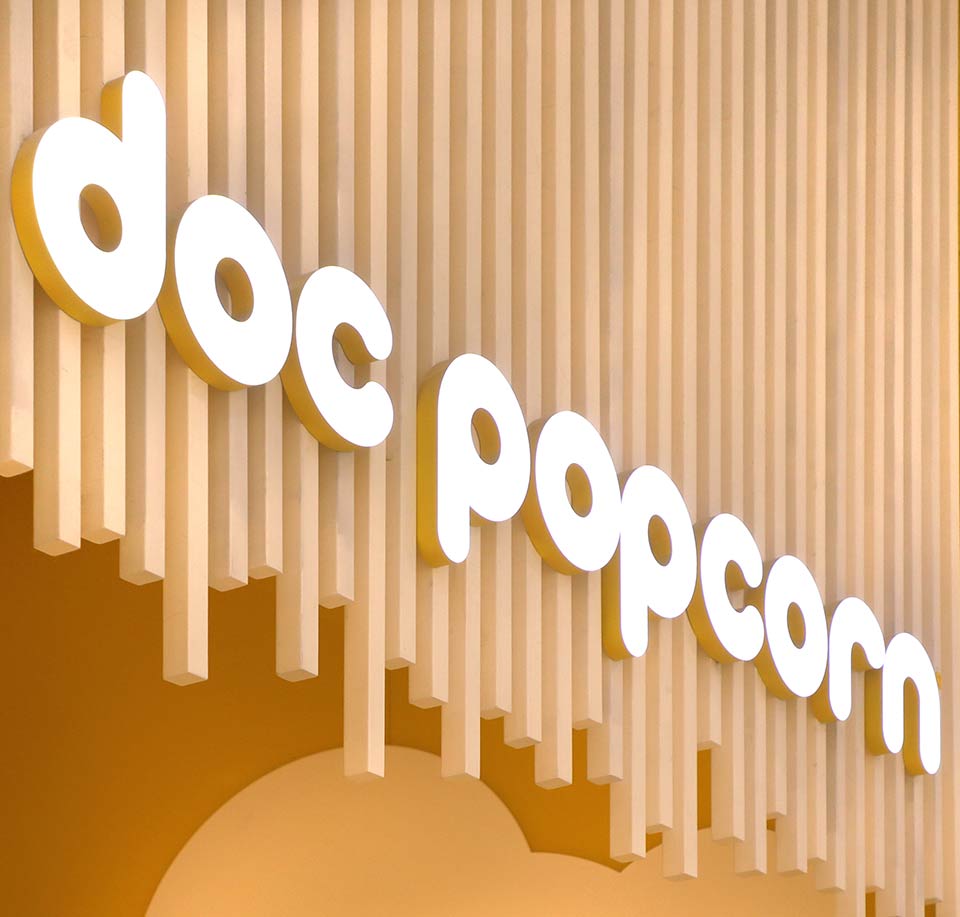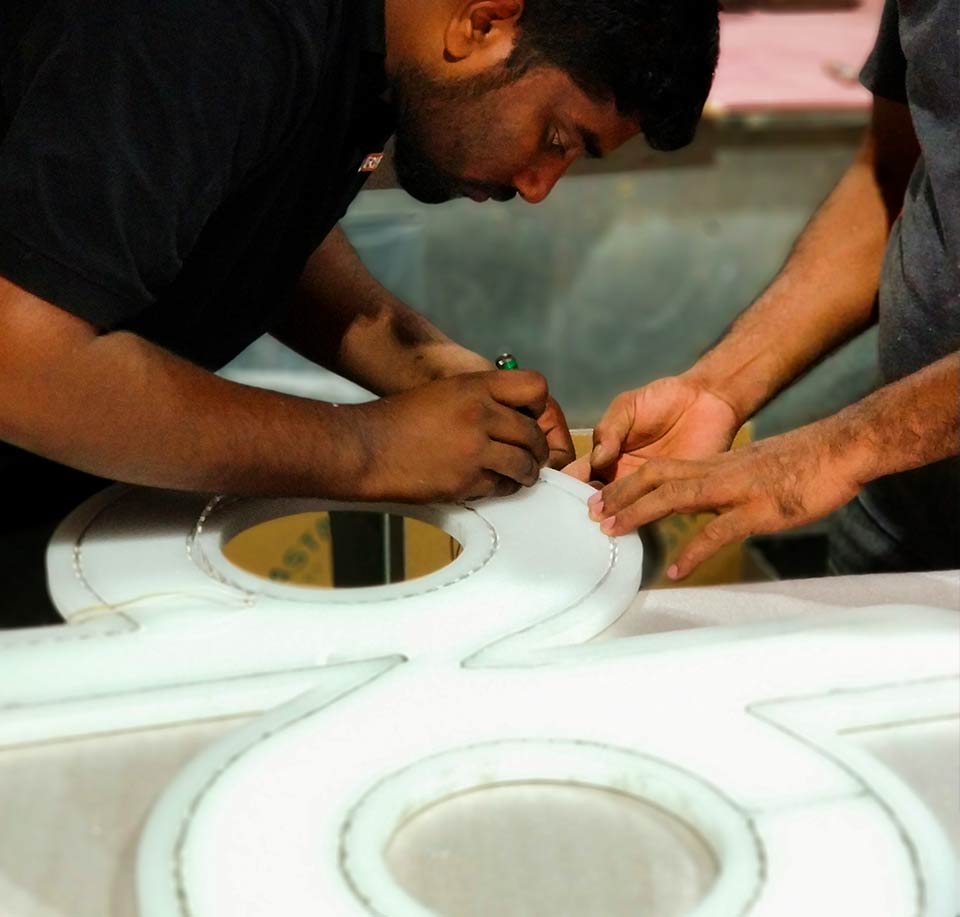 Illumination tested in controlled conditions
Delivered on time
Designed to conceal fixings to ensure a high-quality product